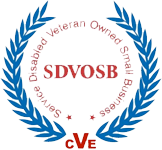 Funnel Science is a marketing support agency that works with brands & and their agencies to develop and hone their online sales funnels. We are a specialized team of marketings experts with consultants certified in Google Adwords Search Marketing, Google Analytics, Google Display Marketing and Bing PPC Advertising.
Funnel Science was coined in 2009 by Alex Fender, a Google Certified Marketing consultant who developed a process using science to control, test and measure purchasing behavior to predict the performance of digital marketing and the impact on conversion rate, sales close ratio's, revenue, profitiblity and the impact of time to purchase. Through data mining and pattern recongition techniques executed with code, Funnel Science emerged from an idea to a cloud based marketing and sales support tool.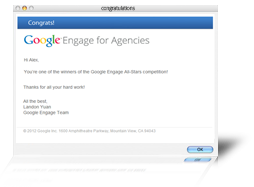 It took more than 2 years to develop Funnel Science technology, software and statistical modeling and in the spring of 2011, research & development was complete and the science was validated.
In 2012, Alex was 1 of only a handful of Google Adwords Experts personally invited by Google to enter into the 2012 Google Engage All-Stars Competition. Alex and his team outperformed his colleagues and were announced prize winners on June 21, 2012. In July of 2013, Funnel Science won the 2013 Google Engage All Stars competition and was flown to Google Head Quarters to meet with executives from Google at the All Stars Summit.
Now, Funnel Science is comprised of a multidisciplinary team of Google Certified Consultants, Graphic Artists, PPC Analyst, Developers and Conversion Optimization Experts.
We provide support to leading brands, full service & creative marketing agencies, search engine optimization (SEO) companies, and website developers to aid in conversion optimization, Google Adwords campaign management, Google Analytics support, and sales funnel development. We are a Marketing & Sales Analytics company specializing in digital marketing, aka. also known as an A/b Testing Agency or Conversion Rate Optimization Agency.
Funnel Science is a SDVOSB certified (pending reverification) and a registered vendor with the U.S. Government Central Contractor Office. We are a military-friendly employer and encourage Veterans to apply by contacting us at careers@funnelscience.com
Funnel Science is a Veteran Owned & Operated Company

DUNS Number: 968604079      
NAICS:                         541511, 541512
Cage:                           6FLH0
Monday – Friday
General Office
8:00 am – 7:00 pm