At Funnel Science, we believe that if you outsource your marketing activities, you should expect real results. For a business, results are simple, more sales. In digital marketing, Conversions are the goals or actions you want your visitors to take: I.E. registration sign-ups, completed checkouts, lead form requests and inbound phone calls from new customers.
We are a team of Conversion Optimization Experts.
To increase eCommerce sales or website leads, you must improve 5 conversion metrics that immediately precede a customer when completing an online transaction or which results in a offline purchase.
Those metrics must be achieved in this order: Click-thru-rate, Bounce Rate, Time on Page/Site, Steps into Website Sales Funnel, & Completed Calls To Action.
Tracking only clicks is futile. We track behaviors; and through behavioral analysis and sampling, we can increase sales through all online channels.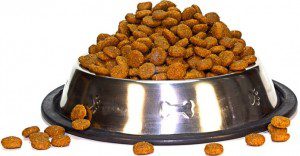 And "we eat our own dog food."
Guarantee: If Funnel Science does not improve your conversion metrics, we will give you your money back.
Our results are 100% verifiable through

When we begin working with you, we will first review your Google Analytics integration and ensure that it is properly tracking with goal funnels and conversion tracking. This reporting will be installed on your website and will track every user generated action. We require that you report back monthly on each closed sale and the value of the transactions. We can then determine the profitability down to each keyword and webpage.
We have the ability and we track  everything. We track Inbound phone calls with dynamic phone tracking, social media engagement, online PR reach, quality of search engine optimization (SEO) traffic, mobile & tablet visitors, online video and we can isolate and segment the demographics to target your highest value customer.
You will be able to access, review and track progress through your independent reports from Google Analytics in real time, 24/7. If you have more questions, would like a proposal, or if for any reason you would like to speak with me, call and ask for me by name.