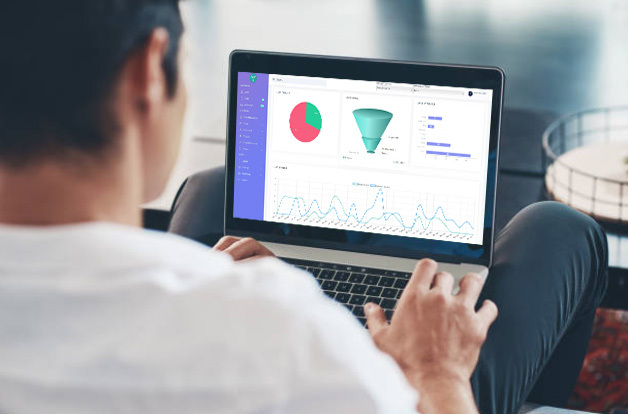 Attract, Nurture, and Convert!
Grow traffic, convert leads, maximize appointments, close deals, and increase profits with Funnel Science®. 
Team of digital marketing experts using Funnel Science® strategies designed to attract, nurture, convert, and delight your customers!
Funnel Science predictive analytics turns your data into your competitive advantage. Learn how marketing, sales, and sales automation can rapidly grow your business. 
FUNNEL SCIENCE® DIRECTLY INCREASES LEADS, SALES, REVENUE, AND PROFIT!
Proven Software and Digital Marketing
That Will Immediately Increase Sales
Infinitely flexible conversion tracking software that combines data, marketing, communications, and analytics, all in one place! This is Funnel Science®
Market research and competitor analysis, find opportunities, and develop a strategic plan that will raise performance and capture leads.
Experts at SEO, keyword research, analyze competitor rankings, troubleshoot technical SEO issues, and even take care of penalties from Google or other dips in traffic. As one of our most valuable and popular services, developing long term strategic plans for organic growth is beneficial for all types of businesses.
A beautiful website doesn't always translate to more conversions. Our team has a long history of creating good looking designs that lower bounce rates, drive more leads, and perform well in search engines.
Capturing your customer's attention isn't just a strategy, it's a science. We've developed our own strategic plan that provides actual, performance based value for our clients.
Just a few of our awesome clients...
Our entire team is Google Partners certified.
What's Your Funnel Health Score®?
"*" indicates required fields
Robert Crate
August 30, 2022.
DISCLAIMER
alex nameth
August 4, 2022.
Great company to work with, especially if you are new to social media including Google Ads. They took the time to educate me and then develop a plan based on my budget. We have definitely seen an uptick in our business by working with Funnel Science.
BestMovers Dallas
July 27, 2022.
Funnel science helped us reach more customers that we could ever handle and places we had never been, special thanks to Megan.
Urshel Metcalf
June 23, 2021.
From the first conversation with Alex until I became a client and now a couple of years later, I have consistently been impressed with the direct no nonsense approach to getting results. As Alex says , "If it doesn't make money it doesn't make sense." The ability to have a closed-loop marketing system that identifies what is working and what isn't takes it to the level of constant improvement and efficiency and bottom line - optimized profits.
Eduardo Monk
December 2, 2020.
I worked with Alex, Andrea and the rest of the Funnel Science Team and I could not be more impressed by a company or an organization. They worked tirelessly, weekends and holidays, to ensure we were getting every lead we could to be successful. What made them a cut above all is their flexibility and willingness to meet the detailed specific needs we had, from custom dashboards, new funnel data and detailed information so we could make the wisest decision. If a company needed a sixth star for their efforts it is Funnel Science!
David Gibson
November 10, 2020.
I highly recommend Funnel Science to manage digital marketing campaigns. Our organization has received more results and support from our relationship with Funnel Science than any other marketing agency we have ever worked with. Alex is an expert at what he does and is very responsive!
Kimberly Ware
November 6, 2020.
I own a luxury travel lodge in Ohio and have been working with Funnel Science for a little over a year. I wanted to share my feedback working with them: We signed up last year and had a successful season and got lots of new leads and customers. They helped us setup a CRM, Call tracking, funnel software and managed our lead gen programs. Their funnel software is pretty awesome and helps us track, manage and close the leads coming in. Without that, we would have no system to manage all the leads, track quality, and manage the sales funnel. I've worked with a lot of marketing companies, these guys are legit and really great at what they do.
Katy Merriman
August 31, 2020.
I have really enjoyed working with Funnel Science. They are very thorough and knowledgeable about building our web/social media presence for our business. I would recommend them to anyone trying to build business.
Jake Pagragan
March 31, 2020.
The team at Funnel Science is top-notch. Full solutions set for B2B and B2C companies that, like we were, need to put some structure around marketing effectiveness. Couple that with their expertise on AdWords and digital marketing and it significantly increased revenue and highlighted some training issues with our sales staff we were able to correct. Cannot recommend highly enough.
Indrani Pancharpula
March 19, 2020.
Great company to work with for promoting any business. We started our Montessori School in Prosper in October 2019, during initial months we were spending some money in Google and Facebook ads, but we did not have any enrolments from those ads because it was not reaching right audience. I came to know about Funnel Science from one of my friend who had benefited from their ad campaign. Glad I contacted Alex Fender to help us in promoting our business. Alex and his team listened to our requirements and guided us properly and did very good ad campaign for us using Google, Facebook, Yelp, their method of ads are very scientific, they reached the right audience and we started getting lot of calls, enquiries to enroll in our school. Alex Fender, Megan Flatley. and others in Funnel Science are always available to help when needed. They gave us right advice always