SALES & MARKETING
PREDICTIVE ANALYTICS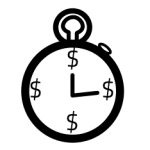 PPC
Google AdWords® & PPC produces rapid sales and growth.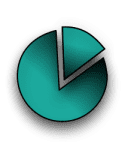 SEO
SEO Organic growth is important but has its place after the funnel has been shaped and tested sith SEM. Then SEO optimization will widen your sales funnel.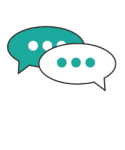 Social Media
Social media can rapidly feed your sales funnel by growing an audience and communicating branded content.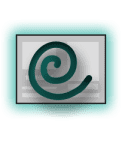 Creative Design
Eye candy is the multiplier to the infinite power.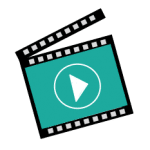 Video
Video increases conversions by more than 400%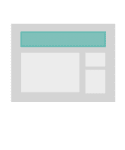 Display Advertising
Branding, re-targeting, and direct response display marketing can greatly increase online sales.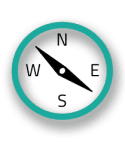 Web Strategy and Consulting
We shape the funnel around the channels of traffic most relevant to your business; testing the clicks while increasing sales.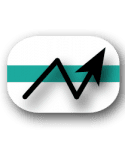 Web Analytics
It's not just about filling the funnel, it's about increasing output. Through analytics, user experience, and multi-variate testing, we help increase your conversion rate and your return on investment.

MARKETING & SALES ANALYTICS, CONSULTING & SEM MANAGEMENT
Funnel Science can help with direct response and performance based marketing initiatives across a variety of platforms including broadcast, display, search, social, and video advertising networks. We specialize in developing omni-channel programs that facilitate brand and product awareness, retail sales support, consumer engagement and accelerated customer acquisition.
The internet has changed the way business is conducted. 97% of Americans use the internet to research the products and services they are going to purchase online and offline. Funnel Science® developed artificial intelligence which helps your company maximize online leads, phone calls, and sales.
Funnel Science technology creates the most effective sales funnels by removing holes in your funnel, reduce wasted advertising costs, accelerates the sales cycle, and creating new referral opportunities with look-a-like audience matching.
Funnel Science applies artificial intelligence to your sales funnel to determine the variables that lead to positive and negative customer purchasing actions. We are able to do this by using machine learning algorithms developed after years of testing 1,000's of clients' sales funnels. Funnel Science®'s proprietary code installs in less than 5 minutes, which makes marketing and sales easier to improve ROI.
Our process of machine learning will help you increase your revenue and profit
Funnel Science optimizes revenue and helps companies scale customer acquisition. It will help identify holes in your sales funnel you never knew existed.
Every business needs multiple sales funnels to grow. The more funnels that produce leads and sales, the faster you will accelerate revenue so your business can grow. Our sales funnel process is broken down into specific characteristics that customers reveal via the analysis of their behaviors while making a purchase. The Funnel Science® artificial intelligence (AI) is able to identify which behaviors are statistically more likely to lead to a sale and which are not. Also, our AI detects advertising click-fraud, bots, spam, and other actions that waste your advertising spend. The outcome is more sales and revenue, which are optimized to accelerate growth.
Funnel Science® can manage every step of the optimization process. First, we identify the biggest bottlenecks in your current sales funnel, then we work directly with your team to fix the abandonment rate. Next, we help design and build variations, based on our experience gained while optimizing tens of millions of keywords, ads, and landing pages with more than 1,000 clients spanning the globe. We further improve client results by A/B, or multivariate, testing. Our process tests various factors that lead to better conversion rates, qualification, sales close ratio, and customer acquisition cost. We can even predict the customer lifetime value, all of which are tracked in your software account. The Funnel Science® software tracks all of that for you while accelerating your sales online and off.
What We Do
Close
Funnel Optimization Software
Sales & Marketing Optimization
Capture and convert more sales with the best software for sales funnel optimization. Sales + Marketing and Automation in one app. Everything you need to manage digital marketing and convert leads.
Funnel Science was inspired by the pursuit of building the perfect sales funnel. Alex Fender had a dream in 2007 to build a sales funnel that had the potential to convert at 100%. He set out to research and build a funnel optimization software that used machine learning to predict who the buyers were, while segmenting likely-buyers away from the tire-kickers.
Funnel Science is a cloud software that tracks all sales funnels in 1 place with awesome reporting and customer tracking capabilities. With this software, we can maximize your marketing strategy to help achieve rapid business growth, which also improves your customer's journey by leveraging data inside your sales funnel. We develop data-driven approaches to make sales and marketing easier, tracking revenue and ROI down to the specific keyword.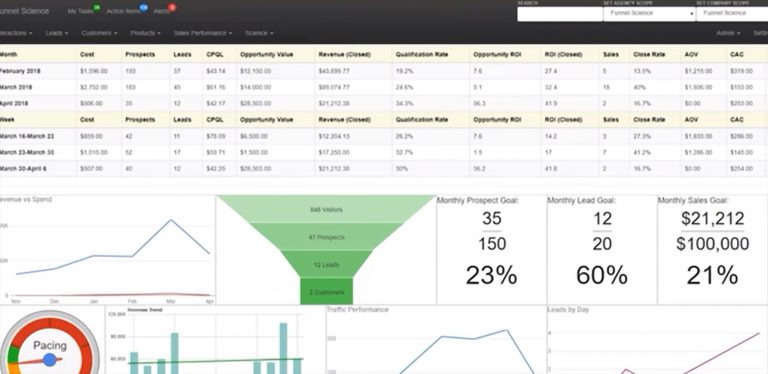 Funnel Science software tracks customer behavior, then we use A/B testing and analytics to assess product and investment decisions that are based on statistical methodology. We enjoy building sales funnels that are small to large scale, scalable, real-time systems that apply machine learning.
Funnel Science integrates all of your customer communications in 1 customer record. We track media spend, campaign, web traffic, customer behavior and purchase activity into a central database for easy reporting and analytics.
Artificial Intelligence For Sales Funnels
Our software offers several machine learning technologies to help maximize your sales funnel effectiveness. We love helping businesses thrive, creating successful sales funnels that help our clients flourish.
Common Discovery Questions
Sales Funnel

 – 

What is a sales funnel and what does it look like? Where are the "holes" in your funnel where potential customers abandon?
Advertising Effectiveness/Mix 

– 

Which ads are most effective? What is the most successful marketing mix? How long until ads lose effectiveness?
Acquisition 

– Why should my customer acquisition cost be at the forefront of all sales and marketing conversations? 

Where are new customers coming from? What are the abandonment points? What are the ratios of marketing spend to customer purchases, upsells, and lifetime value within the first year? Measuring ROI in long sales cycle – how is this possible?
Customer Profiling

 – 

Who are my best customers and how do I get more of them? What products/services are they buying and which is most effective in funnel acquisition strategies? What are upsell opportunities? How do I lower my customer acquisition cost?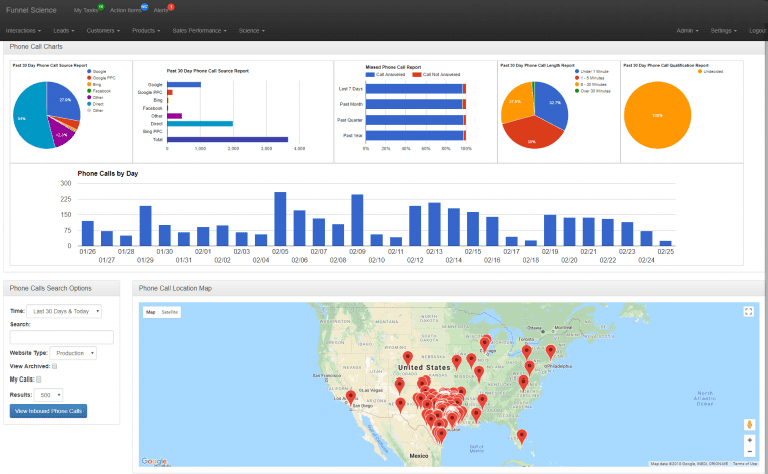 Funnel Optimization Software
Close
Landing Page Optimization
Measuring Revenue, ROI, AOV by Landing Page
Real revenue optimization requires knowing the true output of sales to the micro-level of your business. You need detailed reporting on revenue, return on investment,  and average order value by landing page.
Knowing KPI's like Bounce Rate and Exit Rate are important, but are not the full picture.
That type of top-of-the-funnel KPI analytics does keep you focused on your Revenue Funnel Science.
Revenue optimization requires measuring the end-to-end customer journey, tracking all costs along the way, then reporting revenue, lifetime revenue, and closing the loop back to your advertising and marketing costs.
This allows your company to know the true impact your website landing pages have, down to individual page details.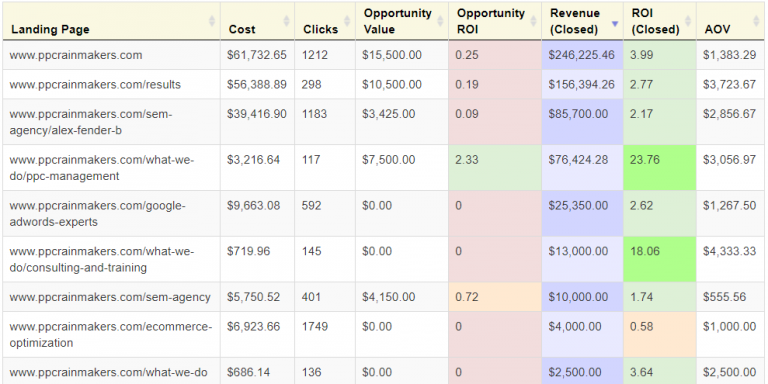 Optimizing Your Landing Pages via simple A/B Testing
The data you pull about each landing page is critical. It can reveal your top performing pages OR indicate where you may have some function or design flaws.
The smartest way to identify what funnels produce and those to pause is through investigatory A/B testing.
It looks like this….

The proof will be in your traffic reports and conversion rates. After you analyze the A/B test results, you'll be well on your way to choosing a top performing page for your leads to not only land, but to CONVERT.
Landing Page Optimization
Close
Marketing optimization software for brands and agencies focused on generating more targeted, valuable customers and improving sales performance via digital technologies. Funnel Science Marketing Optimizer makes digital marketing easy to achieve high ROI with the best in class tools and reporting to continually improve inbound and outbound lead generation.
Fix the holes in your Sales Funnel

Step 1 to real growth begins by fixing abandonment and the other holes in your sales funnel. If you don't, the more you fill the funnel with prospects, the more are lost through your email, form, phone, SMS, and web chat technologies. So step 1 begins by auditing and resolving of the holes that cause sales and revenue leakage.
Track every website IP address, visitor, phone call, email, webchat, sms.
It's easy to gather all your web metrics alongside your other lead generation metrics so that you can truly close the loop on your marketing. Code integration takes about 10 minutes.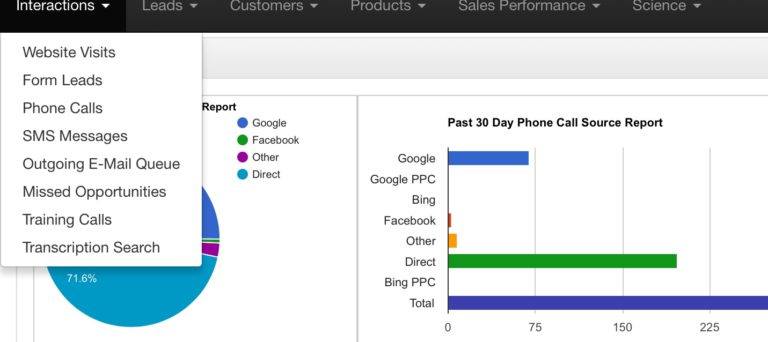 Get More Leads with Business to Business IP Lookup
Lookup the visitors who do not call or contact with IP

This is a really great way to maximize your marketing and email campaigns. You get to know the companies and contacts on your website. Instead of cold calling b2b lists, you can make targeted warm emails and calls. This simple tool helps accelerate B2B sales and increase campaign ROI by directly increasing leads and sales.
Funnel Science applies predictive analytics that learn the good leads from the bad. Then our AI optimizes the campaigns based on your sales performance of your leads and customers.
Sales Funnel Call Tracking
Track Leads, Sales, Revenue, Cost per Customer, ROI from Inbound Calls.

This is a really great way to maximize your marketing and email campaigns. You get to know the companies and contacts on your website. Instead of cold calling b2b lists, you can make targeted warm emails and calls. This simple tool helps accelerate B2B sales and increase campaign ROI by directly increasing leads and sales.
Funnel Science applies predictive analytics that learn the good leads from the bad. Then our AI optimizes the campaigns based on your sales performance of your leads and customers.
Email and Text Message Drip Marketing Sales Templates
Follow-up with awesome capabilities in your CRM: SMS, email, and proven templates for your company to turn more of your leads into sales.
It only takes about 30 minutes to fully set up or less if you are copying and pasting from a current email system. We integrate with many existing platforms to make transitions easy and user-friendly.
Get analytics on who opens, clicks, takes action, bounces or maybe blocks you. Knowing the actionable items your leads execute or ignore is one more way to refine your process and increase the efficacy of your daily marketing efforts.
Our CRM provides insight into each and every aspect of important marketing actions, so don't delay.
Request your demo today and start expedient, effective marketing.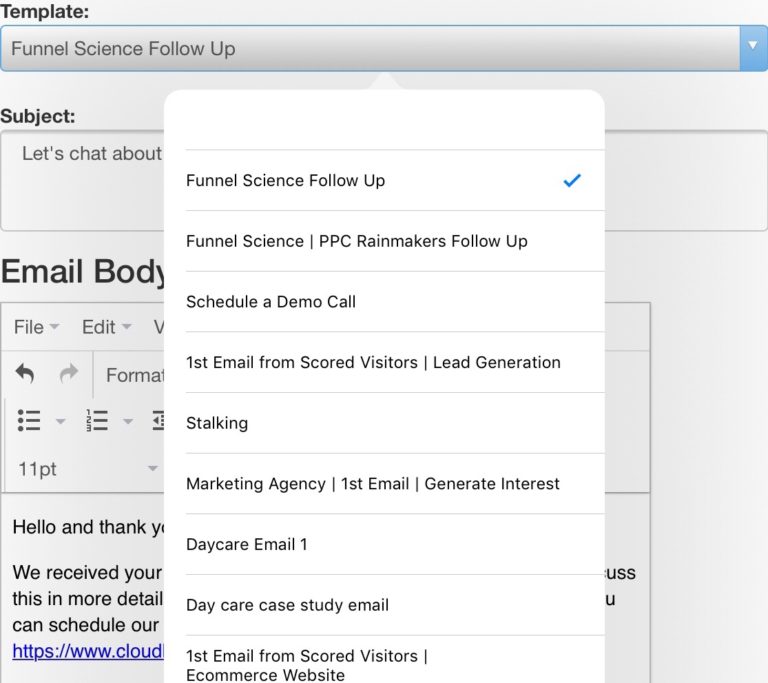 Track Revenue, ROI, all the way down to the landing page.

Marketing Optimizer
Close
EASY TO USE APP TO HELP HYPOTHESIZE. TEST.  MEASURE. OPTIMIZE. GROW REVENUE.
SALES & MARKETING PREDICTIVE ANALYTICS TO HELP GET MORE CUSTOMERS
THE FOUR TEMPERAMENTS OF THE BUYING CYCLE
Analytical
Competitive
Humanistic
Impulsive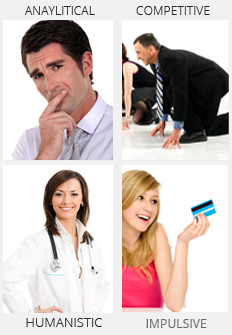 All people, no matter where they come from, age, sex, race or other diversification, make purchasing decisions based upon their temperaments. Those behaviors are shaped by how your brand approaches sales and engages prospects through marketing and advertising.
They enter the sales cycle and can be categorized and segmented based upon their unique behaviors and pain points. This is what we look for in buying behaviors. That way we can help you find more buyers and fewer tire kickers.
Through QUANTITATIVE + QUALITATIVE data analysis, executed through multiple supervised and unsupervised machine learning techniques, we are able to characterize and group visitors based upon intent to purchase. Then we segment unique customer criteria like highest value, lowest customer acquisition, highest ROI demographics to optimize purchasing patterns. Helping you optimize sales with predictable revenue outcomes.
This bell curve represents the actions that website visitors must take before they will make a PURCHASE on your website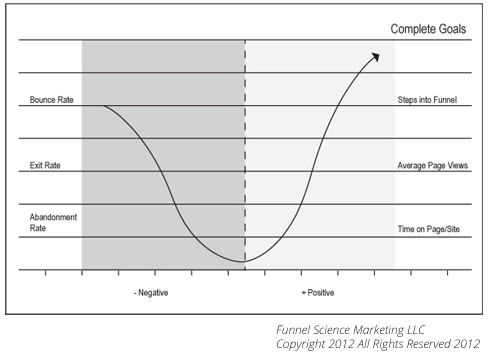 Funnel Science® developed a closed loop marketing systems using artificial intelligence to accelerate sales and grow revenue. This connects to your sales funnels like Google, Facebook, Bing, Youtube, website and offline advertising such as print, tv and radio. That means all of your customers, marketing and sales data in one place.
ARTIFICIAL INTELLIGENCE THAT PREDICTS VISITORS WITH INTENT TO PURCHASE
The main purpose of Funnel Science optimization software is to measure the effect on your customer's engagement and purchasing behavior. The testing environment is a double blind test, conducted in real time, with potential online customers actively in the sales cycle. The testing happens in real time, 100% anonymous, and participants are unaware they are viewing a test within your company's sales funnel. For a test to be successful, we must achieve a confidence rating of at least 75% with desired rating of 95%.
WHICH SALES OR MARKETING TEST DO YOU THINK DRIVES THE MOST SALES REVENUE?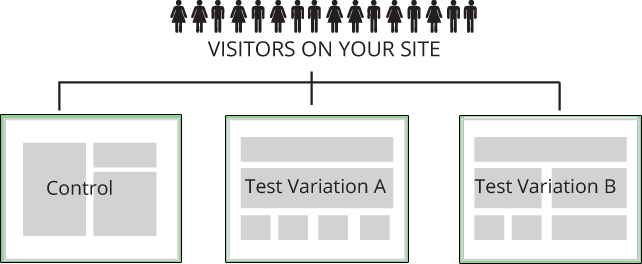 Our Process
Close
We want to hear from you! Contact us today by email, phone or by filling out the form.
Get in Touch

Ph.  (972) 867-3100
Fax. (214) 245-5896
Please fill out the form below to learn more about our services.
Contact Us
Close