"This is one of the most user-friendly sales softwares I've ever encountered."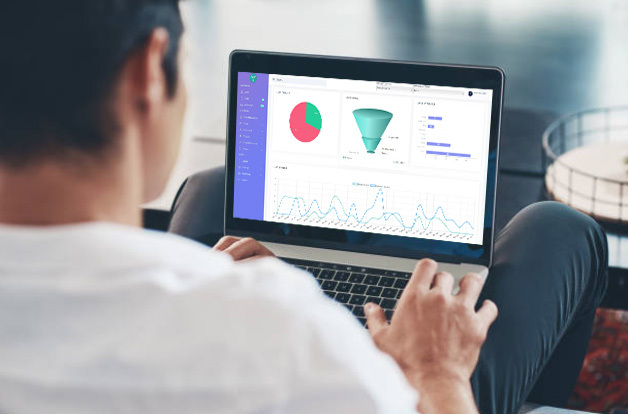 All-In-One Conversion and Call Tracking & Sales Software
Funnel Science is an all-in-one sales and marketing automation platform. Every business needs multiple sales funnels to grow. The more funnels that produce leads and sales, the faster you will accelerate revenue so your business can not only grow – but thrive. 
Instead of duct taping your tech stack together,  use 1 funnel tool that does it all and integrates directly with your existing website. Funnel Science directly integrates with your current website/landing pages and sales team. The Funnel Science® artificial intelligence (AI) is able to improve the outcome of online conversions, direct response sales and increase new revenue, by optimizing your sales funnel with real time alerts to your team and updates to your campaigns.
Our funnel optimization software identifies leakage and bottlenecks in your current sales funnel, improves conversion rates, qualification, sales close ratio, and customer acquisition cost. 
FUNNEL SCIENCE DIRECTLY INCREASES CONVERSIONS, SALES, REVENUE, AND PROFIT!
Closed Loop Sales and Marketing Funnels
Infinitely flexible software that combines data, marketing, communications, and analytics, all in one place! This is Funnel Science.

Landing Pages

Phone

Email

Messages

Digital Display

Forms

Voice
Call Tracking, Forms, Emails, Chats, & Texts in 1 App
All-In-One Marketing Funnels
Funnel Science can help with direct response & performance based marketing initiatives across a variety of platforms including broadcast, display, search, social, and video advertising networks. We specialize in developing omni-channel programs that facilitate brand and product awareness, retail sales support, consumer engagement and accelerated customer acquisition.
The internet has changed the way business is conducted. 97% of Americans use the internet to research the products and services they are going to purchase online and offline. Funnel Science® developed artificial intelligence which helps your company maximize online leads, phone calls, and sales. Funnel Science technology creates the most effective sales funnels by removing holes in your funnel, reduce wasted advertising costs, accelerates the sales cycle, and creating new referral opportunities with look-a-like audience matching.
Funnel Science applies artificial intelligence to your sales funnel to determine the variables that lead to positive and negative customer purchasing actions. We are able to do this by using machine learning algorithms developed after years of testing 1,000's of clients' sales funnels. Funnel Science®'s proprietary code takes less than 5 minutes to integrate. Which will make marketing and sales easier to improve your ROI.