A/B testing (also known as split testing) is a process of showing two variants of the same advertising or web page and comparing which variant drives more conversions.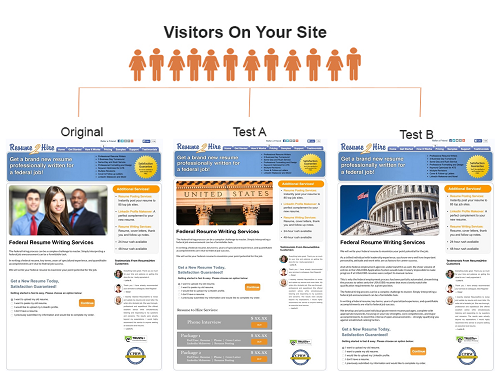 The Importance of A/B Testing
Businesses want visitors to take action (also called a conversion) on their website, and the rate at which a site can drive this is called its "conversion rate." The more optimized your funnel, the higher is the conversion rate.
And one of the most important ways to optimize your website's funnel in digital marketing is A/B testing.
Typically in A/B testing, the variant that gives higher conversions is the winning one, and that variant can help you optimize your site for better results.
If done with complete dedication, and with the knowledge you now have, A/B testing can reduce a lot of risks involved when undertaking an optimization process. It will also help you significantly improve your marketing as a whole, and your website's UX by eliminating all weak links and finding the most optimized version of your website.
OUR PROCESS OF MACHINE LEARNING WILL HELP YOU INCREASE REVENUE AND PROFIT