"They Came. It Sucks. They Left."
To understand bounce rate, you must first understand the correct definition: bounce rate is when a visitor lands on a web page (expressed in percentage), where the visitor only viewed one page and then exited your website without any interaction on the site.
A common problem that most website owners notice in their Google Analytics profile is website traffic with 100% bounce rate and 0:00 time on site.
Common Assumption:




These are spyders and bots crawling the website.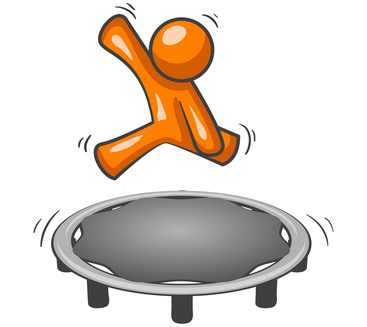 Google Analytics doesn't show crawlers/spider visits because Google Analytics uses java script to write the cookie that tracks visits to a site, and 99% of spiders/crawlers do not process java script.
Therefore, the traffic data you are receiving with 100% bounce is from "human" visitors that are abandoning your website from the page they entered.
If you are noticing 0:00 time on site or sources of traffic with 100% bounce rate, you have the basic Google Analytics installation and you are not using the analytic software to the fullest of its capabilities.
First, let me address why this problem is occurring.  Google Analytics tracks visitors based on page views and can only calculates the time on your site when the visitor clicks to at least one more page.
Example 1:  Visits page 1  for 1:09  |  then visits page 2 for 0:30 seconds
= time on site 1:09 minutes
Why?
Becuse Google Analytics sets a cookie each time a new visitor comes to your website along with a time stamp.  The time stamp can only be set when a visitor clicks to the next page. So if a visitor only clicks on 2 pages and then leaves the site, only 1 time stamp will be set.
Example 2:  Visits page 1 for 2:40  | then visits page 2 for 0:35 seconds | visits page 3 for 2:00 minutes
= Time on site of 3:15
Solution: I recommend that you upgrade your analytics programming to more accurately capture your visitors interaction with the website.  The first step would be to set virtual page views to capture the time on site
3 Reasons To Up Grade
Gives you a more accurate picture of your visitors interaction with your website. Knowing the areas of weakness on your site allows you to make changes to optimize the user experience.
Allows you to interpret at what step the visitor is abandoning your website i.e. top of page, middle page, etc… By reducing the abandonment rate, your visitors will stay longer and this typically results in more customer acquisitions.
When your Analytics is correctly tracking your websites KPI's (Key Performance Indicators) this will allow your decision makers to make the best optimization choices and your substantially increases your return on investment.
Final Thoughts:
Almost every business owner or internet marketer would agree that the number 1 goal of their website is to increase sales either online or off. A high bounce rate means the website is not achieving that goal. It means the customers are looking at the webpage, conclude they don't like it, and then leave.
When you are reviewing your analytic reports, you should not look at one metric alone as it does not give you an accurate perspective.  A high bounce rate is indicative of a much larger problem and requires that you also review time on page, average number of page views, and page exit rate.
When your landing pages have high bounce rates, it generally means the content does not match the expectations of the website visitors who searched on and clicked for that keyword. You will need to further review the landing page and keywords to determine how to lower your bounce rate.