Childcare Marketing in 2021
How to Get Lots of New Great Families for Your Daycare/Childcare Business
Child Care Marketing Best Ways to Get More Customers | Setup a Funnel | Build Targeted Ad Campaigns
Host an online video/webinar. If you are a new school in the area, host on-site tour and virtual tours. …
Promote Your Business on Google Ads, Google Maps, Facebook Ads, Yelp
Engage on Social Media with pics of kids making new friends, learning new things, having a great time. At least 3 new pics/videos per day
Encourage Referrals. …especially on Google My Business and Facebook Reviews
Always Be Educating. …with videos. The more videos and pics the more customers your child care business will get
Link building, Blogging, Videos! The more, the better and the faster you will see results
How Childcare Marketing Funnels Work
Funnels work with Analytics, Marketing and Pages or AMP for short. We can increase mom's looking to tour your school/childcare with proven funnels that we drag and drop onto your website. This process normally takes 7 to 10 days to get started. 
Once the funnels are setup, we turn on ads. Ad budgets must be at least $500 per month for you to see results. Some zip codes are more expensive than others. Large schools with 200 to 300 enrollments will need much larger Ad budgets in the range of $1500 to $3000 monthly. Our funnels typically have an ROI of 4 to 1 or higher.
The goal is to build a waiting list. Once you do that, you can raise enrollment and be more selective on the type of families you bring in. We can help you increase occupancy to 100% and build a waiting list.
Hiring Funnels
If you need more teachers, assistance, or support staff, we can setup hiring funnels as well. 
The Parent's Journey Online to Enrollment in 2021
Parents say selecting a daycare is one of the most stressful things to do while raising young children. Especially given the issues around the covid pandemic. Mothers are the primary decision maker and they are concerned about safety, trust, care, education and most important fun. Owners and directors need to know how marketing at key points in the parent's journey and providing a meaningful experience to bring awareness, schedule on-site tours, and enroll in-your school.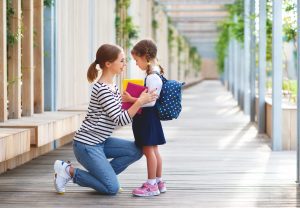 Below is a ROI report for a daycare in Atlanta, GA currently using Funnel Science

5 Best Sales Funnel Template - See Our #1 Pick For 2021
Build better, Stronger Relationships, and Increase Enrollments Faster. Get Started Now!
Please fill out the info request below and we will follow-up with you quickly or call (972) 867-3100 if you would like immediate help