Are you maximizing the potential of online growth?
All businesses online are broken down into 1 of 3 categories:
1) You are selling a product
2) You are selling a service
3) You are selling online advertising/web real estate
Regardless of your business –
80% of Americans use Search Engines to research a product/service they are going to purchase.
Strategy #1: Stay Focused
If 80% of your customers are using search engines like Google, Yahoo, and Bing to find information about your products, make sure to maximize that channel. To maximize the search engines means using the majority of your resources to attract customers and get more sales from the source your customers are utilizing.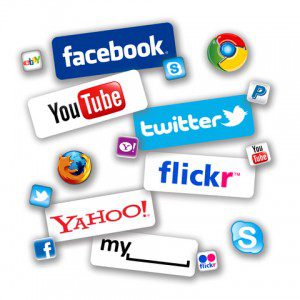 Do not spend the majority of your time on social media. Social media is where most businesses owners become distracted and spend the majority of their time with fewest results.
Strategy #2: Improve you analytics
Analytics are the data that reports how well your website, traffic, and keywords are performing. Google analytics is a free tool that provides robust information.
1) Click-thru-rate (CTR) – The click through rate is typically headline statements that peak interest. This is step 1 in the lead generation process. You must have quality traffic to your website that is from qualified prospects within the buying cycle.
2) Bounce Rate – This is how quickly your visitor hits your website and then leaves your website.  The quickest way to improve leads is to focus on the visitors that are leaving your site without responding.  The average lead generation website has between a 75 – 90% bounce rate.  It is pointless to try and generate traffic to a site that fails to engage them beyond this second step.
3) Time on Page/Site – These 2 metrics determine how long your visitor stays on and engage your website.  A website that has at least a 5% conversion rate will have an average time on page/site starting at at least 2:30 minutes.
4) Steps into Website Sales Funnel – These are the steps that immediately preceed when a customer will either call you or submit their information.  The steps in the funnel are the specific actions before your visitors will do one of the following: submit a lead form request/signup, or pickup the phone and call your business.
5) Completed Calls To Action (CTA) –  These are the actions of completed goals.  Measuring the abandonment rate is a critical step to increase internet leads.
Strategy 3: Mult-Variate Testing
Absolutely the most important factor for all online marketing.  If you have SEO, Email marketing, Social media, Pay per click, ect… the most important thing is to measure and improve the effectiveness of your marketing. Multi-variate testing will do this.
Multi-variate testing services are also known as Conversion Rate Optimization (CRO).  Conversions are the goals or actions you want your customers to take such as lead form sign-ups, clicks to a specified page, or completed checkouts.
The most important strategy for your growing business should be increasing your website conversions.
If you need help or more information with your analytic's or conversion optimization, call Funnel Science at 877-301-0001