Sales & Marketing Optimization
Capture and convert more sales with the best software for sales funnel optimization. Sales + Marketing and Automation in one app. Everything you need to manage digital marketing and convert leads.
Funnel Science was inspired by the pursuit of building the perfect sales funnel. Alex Fender had a dream in 2007 to build a sales funnel that had the potential to convert at 100%. He set out to research and build a funnel optimization software that used machine learning to predict who the buyers were, while segmenting likely-buyers away from the tire-kickers.
Funnel Science is a cloud software that tracks all sales funnels in 1 place with awesome reporting and customer tracking capabilities. With this software, we can maximize your marketing strategy to help achieve rapid business growth, which also improves your customer's journey by leveraging data inside your sales funnel. We develop data-driven approaches to make sales and marketing easier, tracking revenue and ROI down to the specific keyword.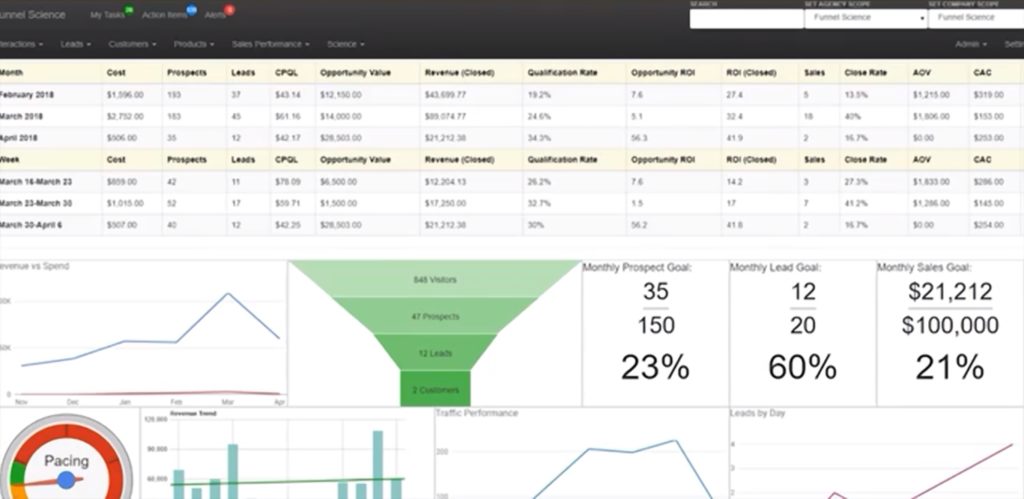 Funnel Science software tracks customer behavior, then we use A/B testing and analytics to assess product and investment decisions that are based on statistical methodology. We enjoy building sales funnels that are small to large scale, scalable, real-time systems that apply machine learning.
Funnel Science integrates all of your customer communications in 1 customer record. We track media spend, campaign, web traffic, customer behavior and purchase activity into a central database for easy reporting and analytics.
Artificial Intelligence for Sales Funnels
Our software offers several machine learning technologies to help maximize your sales funnel effectiveness. We love helping businesses thrive, creating successful sales funnels that help our clients flourish.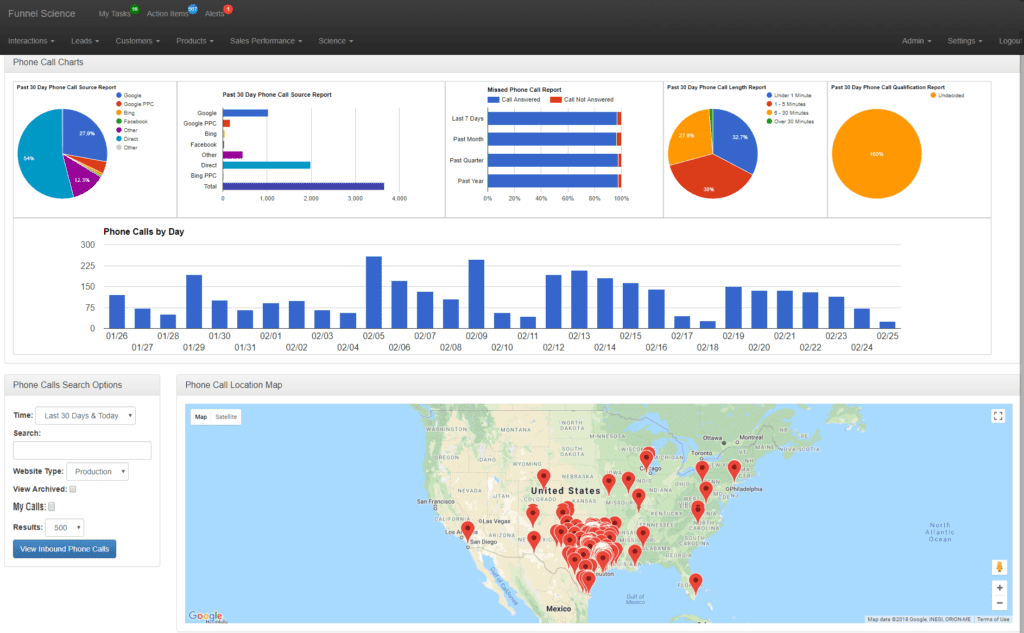 Common Discovery Questions
Sales Funnel

 – 

What is a sales funnel and what does it look like? Where are the "holes" in your funnel where potential customers abandon?
Advertising Effectiveness/Mix 

– 

Which ads are most effective? What is the most successful marketing mix? How long until ads lose effectiveness?
Acquisition 

– Why should my customer acquisition cost be at the forefront of all sales and marketing conversations? 

Where are new customers coming from? What are the abandonment points? What are the ratios of marketing spend to customer purchases, upsells, and lifetime value within the first year? Measuring ROI in long sales cycle – how is this possible?
Customer Profiling

 – 

Who are my best customers and how do I get more of them? What products/services are they buying and which is most effective in funnel acquisition strategies? What are upsell opportunities? How do I lower my customer acquisition cost?