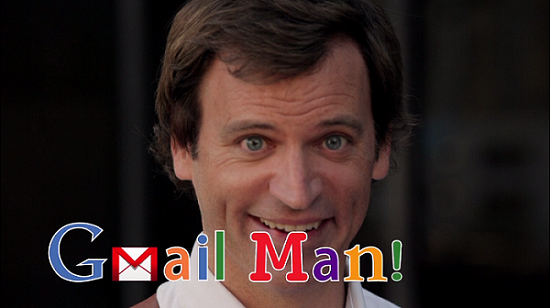 G Suite's Gmail And Consumer Gmail To Align More Closely
Small to medium business owners (SMB) who use AdWords and other PPC marketing apps have been asking if Google's decision will alter the effectiveness of Gmail and other AdWords advertising.
Since it's 2004 launch, Gmail has been criticized by privacy advocates for using Deep Packet Inspection to search within users' private emails for keywords that could then trigger targeted advertisement to be served back to these users. At the time, Google sought to justify the practice by saying it was necessary to fund the one gigabyte of free webmail storage each user received. At the time, one gigabyte of mail storage was unprecedented and private users leaped at the offer.
During 2011 and 2012, Microsoft, apparently when trying to promote Office 365 against Gmail, created Gmail Man (shown above).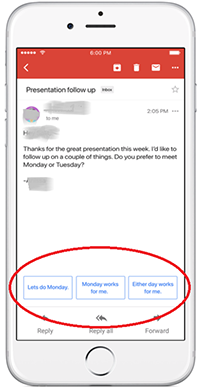 Google's enterprise-grade G Suite, however, does not include Deep Packet Inspection for this purpose, indeed G Suite offers G Suite Message Encryption (GAME) for business email. Thus, by ceasing to inspect consumer Gmail for advertising purposes, Google is simply bringing it into line with the enterprise version's policy. It will still continue to screen Gmail for potential spam or phishing attacks and to offer suggestions for short email replies.
How will this affect businesses who use Gmail ads to generate leads or brand awareness?  The short answer is, it won't. Most Gmail users are logged in to their Google user account either via their desktop or laptop, or via their smartphone, 24 hours per day. Thus, Google can (anonymously) track the majority of its users' activities, preferences, and geographic locations at all times; making the collection of extra data from email deep packet inspection unnecessary.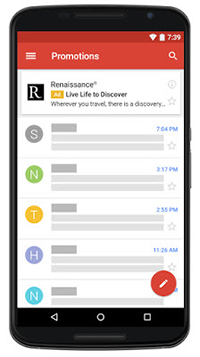 Thus, when the changes come into effect later this year, the ads will still appear as they do now and will still be targeted based on user preferences gleaned from Google's large data set. As is usual, businesses should continue to optimize on an ongoing basis to ensure they are getting the best leads for the lowest customer acquisition cost (CAC). Or look for a Google Premier Partner agency that specializes in all AdWords communication channels, that will maximize your return on advertising spend (ROAS).