One of the best methods to optimize negative keywords is through Machine Learning
We run a lot of machine learning techniques at Funnel Science and this morning I was surprised what I found. In one of the keyword data sets I found an anomaly that had a 99.92% confidence rate. 
We have thousands of keywords above 99% confidence so that was not unusual. Our training set has has years and years of data so we expect the model to identify and block at this level. Our training set however has zero emoji's, only text.
So finding emjoies in keyword strings was surprising as I have never seen this. In 15 years and working with 1,000's of clients I was surprised to see that in the AdWords PPC keyword search terms report.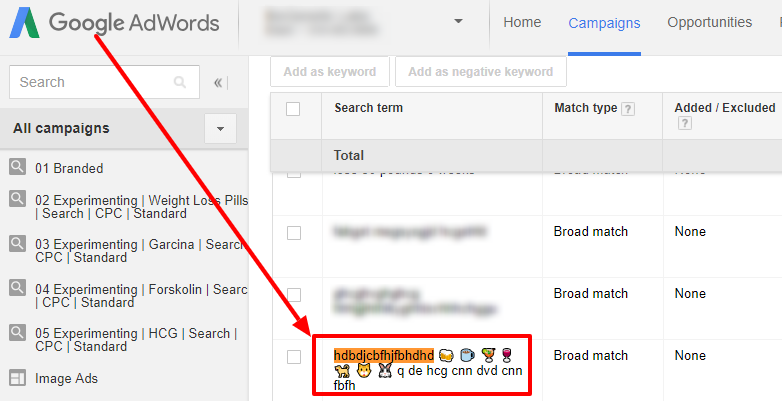 I never thought I would see the day that Google serves emojis in the keyword search queries. First thought, why? Second thought, are we now going to have to add emjoies to the keyword list to target users with that type of communication behavior? 
Anyone else recognizing this in your PPC data? Anyone else running machine learning to identify and block irrelevant words that are wasting your PPC budget?
Send me a message and let's talk about it