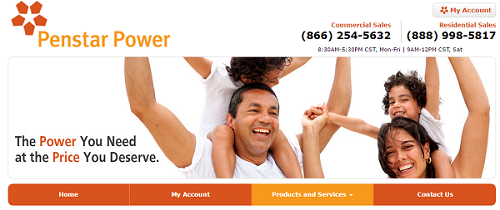 Utility Company Reduced Customer Acquisition Cost (CAC) from $50 to $18
By Neil Farquharson
Funnel Science's sister company, PPC Rainmakers, today published a new case study document focusing on the Utility Services Industry. It looks at Penstar Power, an electricity supplier based in Texas, and describes the methodology that dramatically improved the Click Through Rate, tripled AdWords Conversions, and reduced the Customer Acquisition Cost (CAC) from $50 to $18 per new customer.
The case study describes the previously limited success Penstar Power was having with pay-per-click online advertising prior to engaging the PPC Rainmakers agency. It outlines the activities carried out by PPC Rainmakers, including assessing Penstar's then existing search engine marketing campaign, a spend of $250,000 that was only generating $30,000 in revenues. It goes on to discuss the agreed objectives and scope, the methodology that PPC Rainmakers used, and the incredible results achieved.
According to Penstar Power's CEO, Peni Barfield:
"Our cost per acquisition [has] been dramatically reduced, while our customer sales continue to rise, so this meant that if we increased our operational capacity, there [are] still more sales revenue we could capture, just by increasing our SEM spend. We continue to be extremely pleased with the results achieved by the PPC Rainmakers team."
If you manage a utility business, there are a number of PPC management optimizing activities that you can leverage to develop leads and grow your business. To learn more about PPC management and science-based Internet marketing, it is worth speaking with someone who knows how to do this effectively – a Premier Google Partner. Call PPC Rainmakers to schedule an appointment with a marketing expert.
Call (800) 531-2990                                                                      Download the Case Study