Dealing with your customers fairly and delivering as expected, and promised, is critical for ECommerce Websites.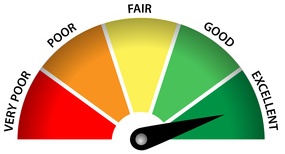 Customer Reviews and Complaints online can have a devastating effect on your business. 79% of American adults are now using search engines to research the products and services they are looking to purchase.
Most word of mouth is positive. Across all Bazaarvoice US clients, 80% of product ratings are 4 or 5 stars out of 5. Across all Bazaarvoice UK clients, 88% of product ratings are 4 or 5 stars out of 5. ("J Curve," Bazaarvoice and Keller Fay)
Consumer reviews are significantly more trusted — nearly 12 times more — than descriptions that come from manufacturers, according to a survey of US mom Internet users by online video review site EXPO.  (eMarketer, February 2010)
90% of consumers online trust recommendations from people they know; 70% trust opinions of unknown users. (Econsultancy, July 2009)
Reputation Management is absolutely crucial to your future sales.
Businesses who generate Leads & Referrals
If you get into a sticky situation with bad online press, discussion on forums, or complaint boards, you need to immediately address the customers complaint and do everything to make it right for the customer.  If you are dealing with that type of customer that refuses to be agreeable to anything, then you can counter the negative online comments with your actions.
People know there are jack-asses out there that can't be pleased by anything or anyone. Sometimes we all have to deal with them so the best way to fight online complaints is to provide the best customer service.
3 Tips to Protecting your business from Complaints & Bad Reviews
Make sure to deliver as promised and as expected.
ECommerce– If there is a delay, immediately notify the customer of any issue or complication immediately.
Service Providers– Excellent service and great results are required.
Respond to online complaints and add to the discussion in a positive, respectful manner.
"Just like their are Jack Ass customers, there is also the Jack Ass Business Owner." If you respond politely and professionally to online complaints and reviews, you can earn the ongoing respect from future customers.

Do not let anyone post fake reviews for you.


ECommerce

– A truthful reputation is important to online success.
Service Providers– A truthful reputation is important to online success.
Your greatest concern should be if no one is talking about you at all on the web.
If no one is talking about your business online, then you have a major problem because any complaint or negative review will have a devastating impact.
If you need help building more positive online reviews, Call Funnel Science at 877-301-0001