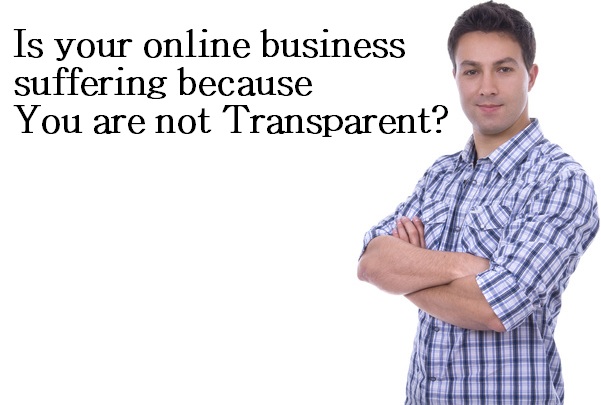 Websites that are not transparent about information and claims fail to generate leads.
Consider who your customer is and what they look like.  What are their needs and what information are they searching the internet for?
What are you doing to build trust and credibility with your online customers?
Do you like to know who you are doing business with? What are their credentials? What do other customers have to say about their past performance?
To maximize transparency and build trust, you need to openly share information with your customers.  Clearly define what your business does and how you can help your customers.  Accurately decribe products and services offering all information that is needed to make an informed purchase decision; this is paramount for an analytic buyer.
Who wants more Junk Mail…
If you are generating leads and your website requests personal information from the visitors such as a sign-up or lead form, do not ask for more information than you need.
Explicitly tell the customers what information is needed for and what the next step in the process is.  Ensure that you have a link to your privacy policy that is simple, easy to read, and provides the information your customer is looking for to put them at ease.
Building trust is key to a successful lead generation campaign!
The placement on your website of key information such as trust symbols will make or break your lead generation efforts. If your visitors have to extensively search your website to find out who you are or how to get in contact with you, they will not search for long.  For every additional click you make your visitor take, the higher your abandonment will be.
Website abandonment is a problem that most service based businesses incur and rarely solve.