The software experts from FinancesOnline, a popular software review platform, identified Funnel Science as one of the fastest growing and most reliable brands in our niche, as they have recognized us with the Rising Star award for 2018.
At Funnel Science, we greatly cherish customer feedback. This is why the the Rising Star award from FinancesOnline is a big milestone for our team, as this indicates that our predictive analytics software has been proven efficient in accelerating sales funnels. The award is backed by our inclusion in the top 15 data analysis software tools and a 99 percent user satisfaction rating generated by their Customer Satisfaction algorithm, a system that collects all types of comments and opinions from across the internet and quantifies the data.
FinancesOnline also awarded Funnel Science with the Great User Experience award for 2018. Factors taken into consideration for the Great User Experience award include ease of use, interface design, product deployment, and overall software design in facilitating specific work processes.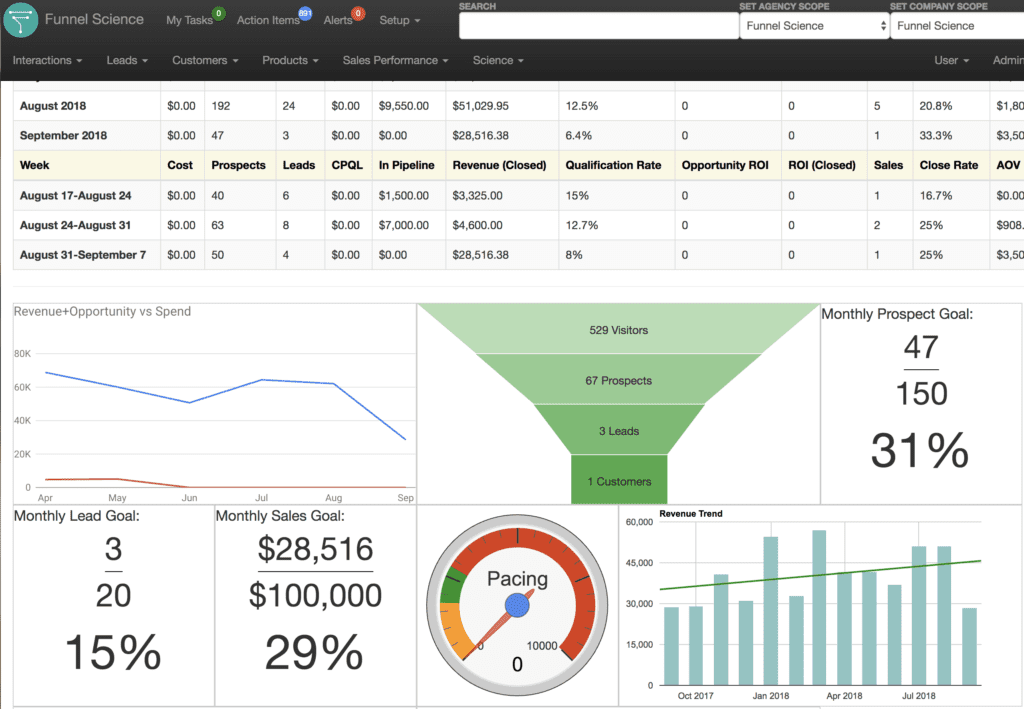 The software review team dissected our platform in a comprehensive written analysis. Notable Funnel Science features and benefits for the review team include "easy and efficient" tracking of the entire sales funnel.
They also noted our platform as a smart AI capable of determining sales and marketing roadblocks, and optimizing landing pages for better conversion.
Trusted by thousands of leading brands, Funnel Science has improved the way businesses handle marketing and sales. Get in touch with us today for more information about Funnel Science.