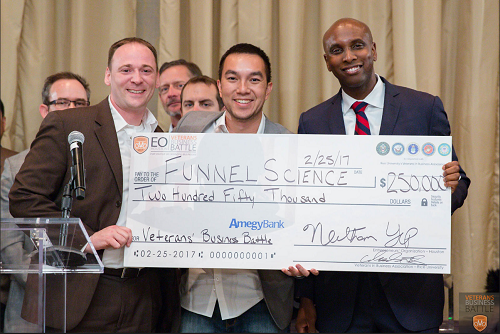 Funnel Science CEO Alex Fender Impresses Investor Community – Wins Veterans Business Battle
Over the weekend, sales and marketing experts Funnel Science won the prestigious Veterans Business Battle Competition, 2017, held at Rice University's Jones Graduate School of Business. Funnel Science, led by CEO Alex Fender, beat out 15 other finalists to take the trophy, and receive $250,000 in investor funding.
In 2015, Entrepreneurs' Organization-Houston first partnered with Rice University's Veterans in Business Association (VIBA) to launch Veterans Business Battle with a goal of inspiring and encouraging our nation's military heroes to become successful entrepreneurs. Now in its third year, the competition gives military veterans an opportunity to pitch business ideas to investors for a chance to receive seed funding. With more than $1.7 million of investment offers extended thus far, it's believed to be the largest veteran business competition in the United States.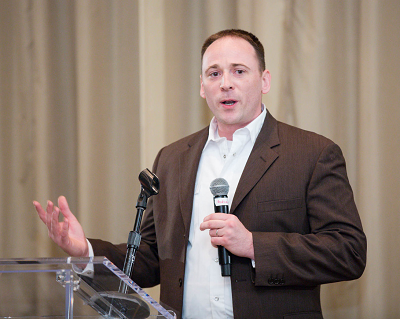 During the competition presentations, Alex Fender described to the judges the uniqueness and added value that Funnel Science offers its clients. He went on to demonstrate how he has been able to grow the business steadily and profitably each year, and how the business can be significantly scaled with further investments.
After receiving the winner's check from Nathan Yap (center) and Jevaughn Sterling (right), Alex expressed his appreciation to all the event sponsors, including Amegy Bank; Rice University; Entrepreneurs' Organization, Houston; the City of Houston; and the U.S. Small Business Administration. "It is good to know these and other organizations are helping small businesses succeed," he said.
The press release can be found here.